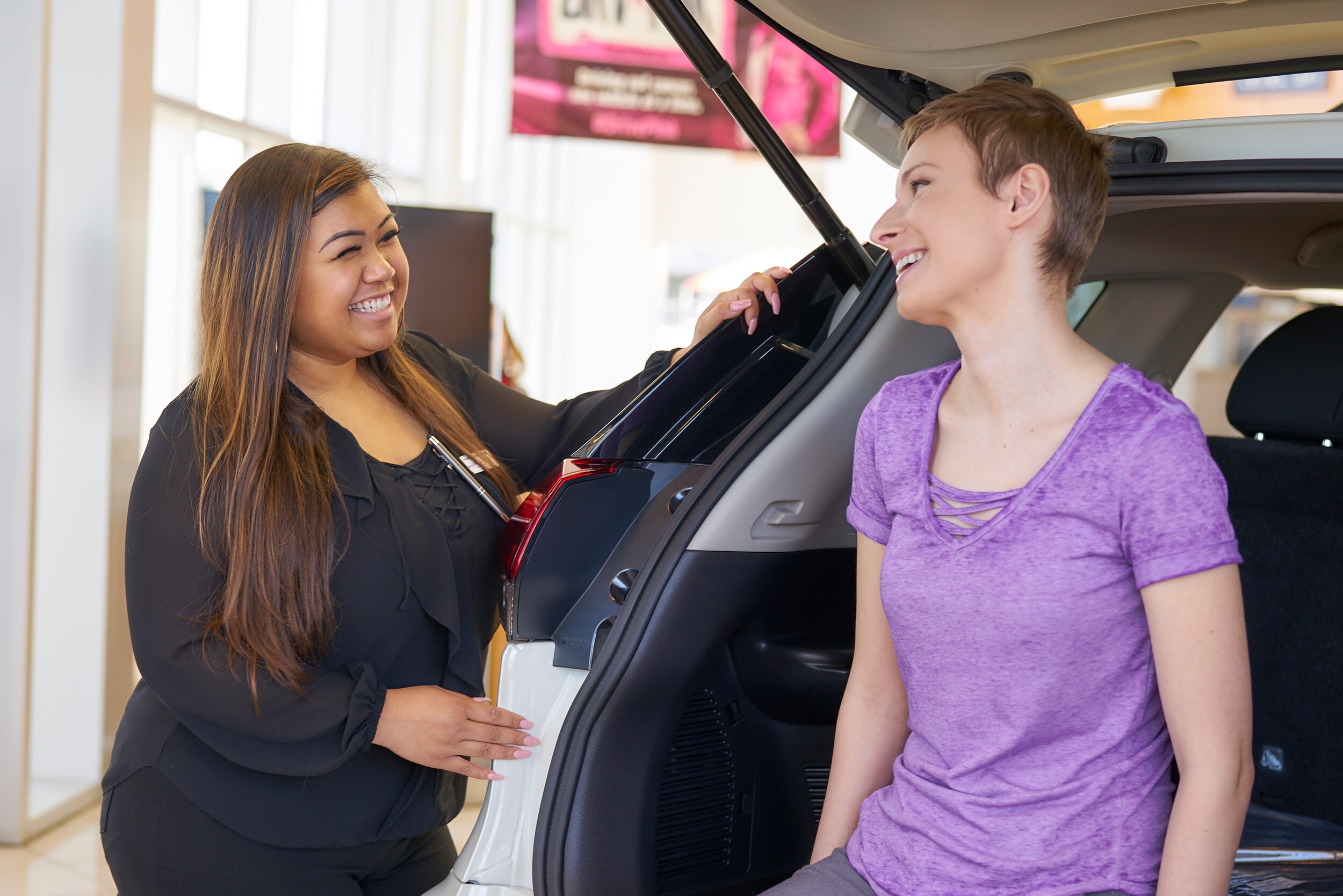 Like a lot of things in life, your successful purchase of a new or used Nissan (or any vehicle) requires research, a clear goal in mind and some guidance to keep you on track. To help, AutoNation Nissan Pembroke Pines has compiled a few homework tips for buying a new or used car, truck or SUV that will make your purchase journey less stressful and give you confidence in your decision.
There's Nothing Like a New Vehicle
Everyone wants to feel like they got a great deal when buying a new car. Are great deals out there? Of course. But to get one takes a bit of homework. Buying a new vehicle isn't something you do every day, so a little self-education will pay dividends.
Before showing up at the dealership:
1.    Decide on the vehicle you want. Consider the make, model, color and options you want by reviewing vehicle specifications, photos and videos on the AutoNation Nissan Pembroke Pines website to help confirm your choice.

2.    Determine what you can afford. You want to look at new vehicles and options that fit your financial situation. Be realistic about monthly payment, insurance costs and related expenses. That way your sales person can show you vehicles that will fit your financial picture, and AutoNation Nissan Pembroke Pines financing professionals can offer a great payment plan for you.
3.    Find the factory price of the vehicle you want. As dealers, we make an investment in every vehicle on our lot. The more you know about the factory cost of a vehicle, the better you'll be able to determine what you think is a fair price.
4.    The best time to deal. Ask your sales person about factory-to-dealer incentives and available rebates. Manufacturers sometimes offer discounts to dealers and buying when those are in affect can result in a better deal. 
Grace Under Pressure
When looking at new vehicles and negotiating the sales price with the dealer, be sure to ask questions. Your homework will be helpful, but since AutoNation Nissan Pembroke Pines wants to be your dealer for life, we'll always answer what you want to know. There are no dumb questions when making a new vehicle purchase.
You have an incentive to develop a positive relationship with the dealership you buy from. Your new Nissan will be back occasionally for parts, service or warranty work. You may even run into your sales person at the grocery store or your kid's soccer game. Car buying is stereotypically an adversarial transaction. But with the right homework and attitude, it doesn't have to be.
It May Be Used, But It's New to You
The main reason to buy a late model used car is to get what you want for a lower price than buying new. Cars do depreciate and if you can get past the pleasure of that "new car smell", then buying used could make financial sense.
But making a smart used car purchase takes more homework than buying new. The purchase cost will be lower, but without the factory warranty, maintenance and repair bills will likely be higher. Your goal is to get the best price you can to offset additional repair costs. Purchasing a certified used vehicle from AutoNation Nissan Pembroke Pines reduces the risk inherent in buying elsewhere.
Before beginning your used vehicle search: 
1.    Determine what vehicle you want. Vehicle rankings, reviews and available options are available online to help with your decision.
2.    Set a "not to exceed" price based on your situation. Let AutoNation Nissan Pembroke Pines know the price range you're comfortable with so we can show you vehicles you'll will love and can afford.
3.    Find the vehicle. AutoNation Nissan Pembroke Pines website lists quality used vehicles with clear pricing, specifications and mileage. Searching online saves time, gas and answers a lot of questions before you even come into the dealership.
4.    Inspection and test drive. Print a checklist of used vehicle inspection tips and things to look for on a test drive. Take the checklist with you when looking at the car. This will help you feel informed and comfortable with your decision.
5.    Get a vehicle history report. CarFax and other reports will tell you things about the vehicle that the dealer who took the vehicle on trade-in or who purchased it at auction might not know. Certified used vehicles from AutoNation Nissan Pembroke Pines come with a CarFax report. Just ask your sales person.
6.    Mechanical inspection. Buying a used vehicle from a private seller can be risky. All AutoNation Nissan Pembroke Pines vehicles are mechanically inspected for quality and reliability, taking the risk out of your used vehicle purchase.
Talk with AutoNation Nissan Pembroke Pines
When considering your next new or used car, truck or SUV purchase, do your homework and contact  AutoNation Nissan Pembroke Pines. Tell us what you're looking for along with your budget and we'll tell you what we can offer. One thing's certain, AutoNation Nissan Pembroke Pines make your purchase as stress-free and confidence-building experience.