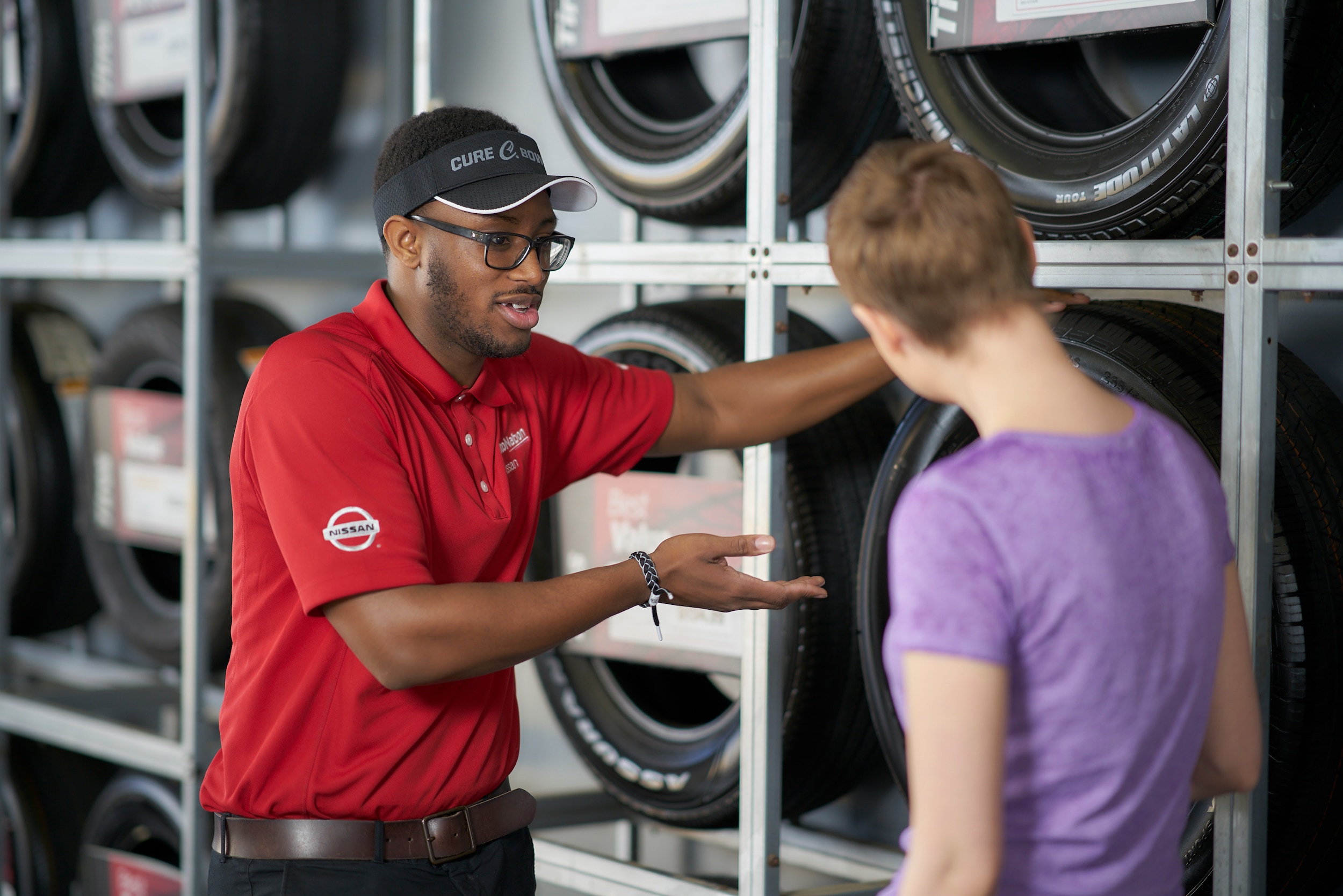 Warm weather may be perfect for laying on the beach, but it can take a toll on your vehicle. Learning how to take proper care of your vehicle in the summer can save you time and money. AutoNation Nissan Pembroke Pines has put together a list of summer maintenance tips to keep your Nissan running great this season.
Summer Maintenance Tips
Coolant

: Staying cool in the summer is important for both our bodies and our vehicles. Maintaining your vehicle's coolant levels is important to keeping your vehicle from overheating. Check for coolant leaks regularly by looking for drips on the ground and inspecting hoses in and around the coolant system. Hoses are prone to wearing out in hot weather. If you notice any hoses cracking or leaking fluids,

replace them

.
Tires

: Like many parts on your vehicle, tires need to be checked routinely.

Tires

are the one point on your vehicle directly contacting with the ground, so naturally, they are prone to wear. Maintain your tire's longevity is by monitoring tire pressure. Running your tires on low pressure with high heat is a recipe for disaster. Low tire pressure can lead to blown tires which is a major risk, not only to you, but those driving around you. For the recommended tire pressure, check the tire specifications on the sidewall of your tire. Routine inspection for rocks and nails is also important. It's not always apparent when you run over a sharp object and often, objects such as nails and rocks can lead to slow leaks in your tires. If you find a nail or rock in your tire, contact Nissan's maintenance department to have it patched as soon as possible.
Air Conditioning

: It's never fun discovering that your air conditioning doesn't work correctly when the weather heats up. Air conditioning is essential in Pembroke Pines, so proper maintenance will need to be done if your system is leaking or loosing refrigerant. If you discover a problem, there are several leak sealing and refrigerant products available. If the issue persists, the AutoNation Nissan Pembroke Pines

maintenance department

can help identify and fix the problem.
Routine Maintenance

: Finally, routine maintenance such as changing your oil, oil filter, air filter, wiper fluids and wiper blades are all important. Depending on what type of oil you use, it's recommended to change your oil and oil filter every 3,000 to 5,000 miles. How often you change your air filter depends on where you live and how hard you drive your vehicle. However, it's a recommended to change your air filter every 15,000 to 30,000 miles. An easy way to check is to periodically look at the filter. If your air filter is full of dust and particles, replace it.
These maintenance tips require little time and can help prevent major issues from occurring. While most vehicle maintenance can be done yourself, some require a trained Nissan service technician. In these instances,
contact
AutoNation Nissan Pembroke Pines maintenance department to schedule a time to bring your Nissan in. Our knowledgeable technicians will have your vehicle up and running for wherever summer adventures take you.