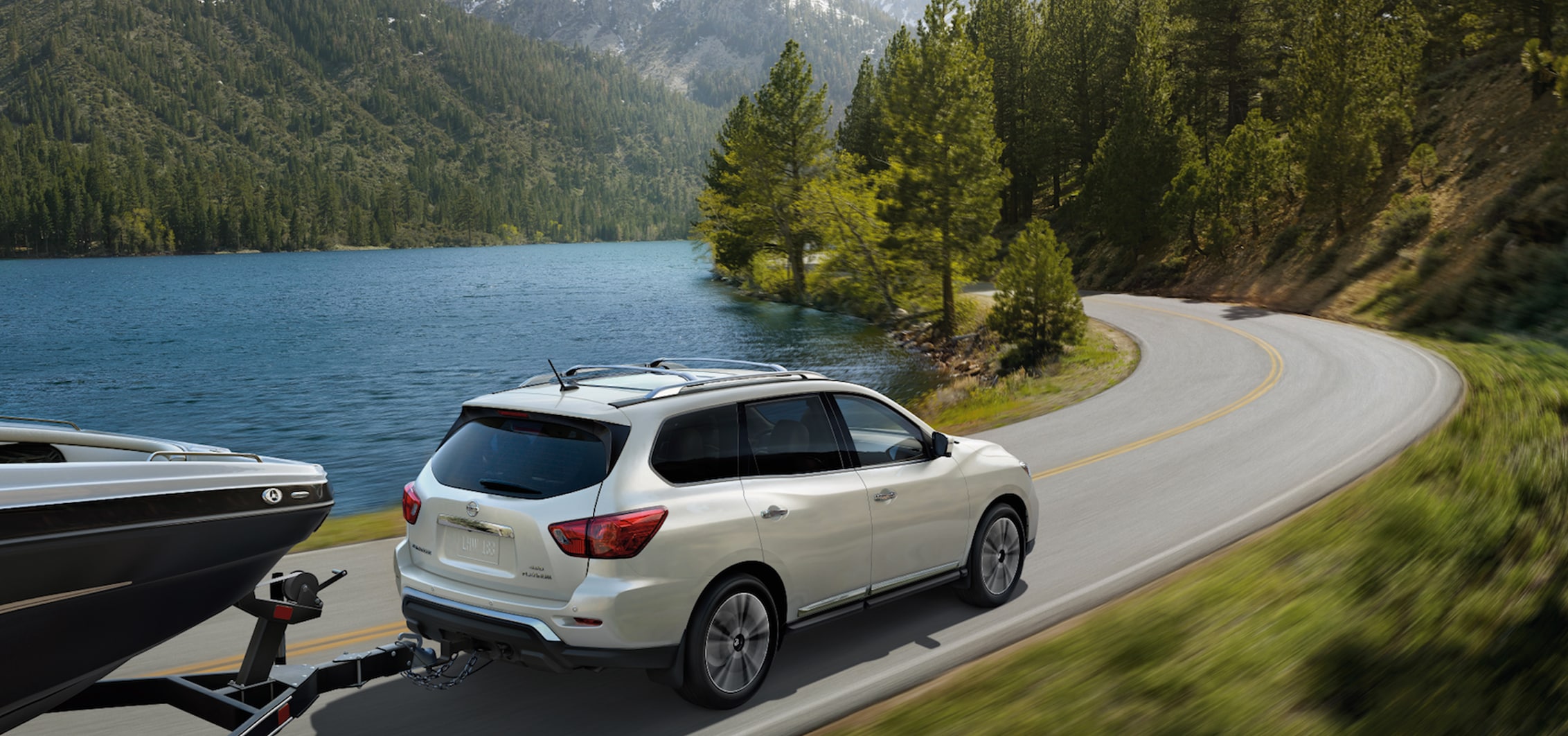 Summer is right around the corner, which means it's time to plan your next outdoor adventure. No matter where your travels take you, Nissan has a variety of Crossovers and SUVs to make your summer vacation more enjoyable. In this article, we'll compare Nissan's most popular Crossovers and SUVs and help you determine the best Nissan to fit your needs.
Nissan Crossovers
Families looking for an SUV, but don't want full size, should consider test driving a crossover. [Nissan Dealer] has two crossovers in our lineup: the versatile Rogue, Kelly Blue Book's Top 10 SUVs under $25K, and the stylish Murano, US News and World Report's Best 2-Row SUV for the money. Nissan crossovers offer the additional ride height you expect with an SUV with the fuel efficiency you would expect from a mid-size sedan.
The Rogue and Murano both offer seating for up to five people, making them ideal for small families. The Rogue comes standard with Nissan's 2.5-liter engine which offers 170 horsepower and 175 foot-pounds of torque. The Murano comes standard with Nissan's 3.5-liter engine which offers 260HP and 240 LB-FT of torque. For additional traction, the Rogue and Murano both come with optional all-wheel drive.
Nissan SUVs
For families with more than five people, bigger isn't always better, it's necessary. Luckily, [Nissan Dealer] offers two full size SUVs ideal for large families. The rugged Pathfinder, Kelly Blue Book's Best Family Car of 2017, and luxurious Armada, Popular Mechanics SUV of the Year. Nissan full-size SUVs offer seating for up to eight people as well as towing capacity to haul most boats or travel trailers.
Pathfinder
and Armada are capable of towing up to  6,000LBS. Pathfinder comes standard with Nissan's 3.5-liter direct-injection engine which offers 284HP and 259 LB-FT of torque. The Armada comes standard with Nissan's powerful 5.6-liter engine which offers 390HP and 394 LB-FT of torque. Both Pathfinder and Armada have optional 4-wheel-drive.
Features and Accessories
Nissan Rogue and Murano are ideal for families traveling to nearby Everglades or Biscayne National Park. With 33 Highway MPG for the Rogue and 28 Highway MPG for the Murano, you can spend more time enjoying the sites instead of being stuck at the pump. Both vehicles offer optional roof rail crossbars, perfect for hauling bikes, kayaks or additional gear. For camping enthusiasts, both models offer hatch tents which attach to your vehicle and sleep up to five people. Visit our parts and accessories department for more details.
Large families can travel in comfort in the Nissan Pathfinder and Armada, which both seat up to eight people. For long trips, the Pathfinder and Armada come with optional tri-zone entertainment. While front seat passengers enjoy music, rear seat passengers can watch movies or play video games on dual 8" touch screen monitors. The tri-zone entertainment system also comes with a Bose\'ae Audio System which offers a premium audio experience while traveling. For additional cargo, both Pathfinder and Armada have optional roof rail crossbars, ideal for hauling gear for the entire family.
Wherever your summer travels take you, whether it's visiting the coast, tailgating at the next Gators or Seminoles game, or camping at one of our nearby national parks, Nissan has you covered. For current promotions check out Nissan's specials page. Just like summer, these offers won't last long, so hurry in and schedule a test drive today!