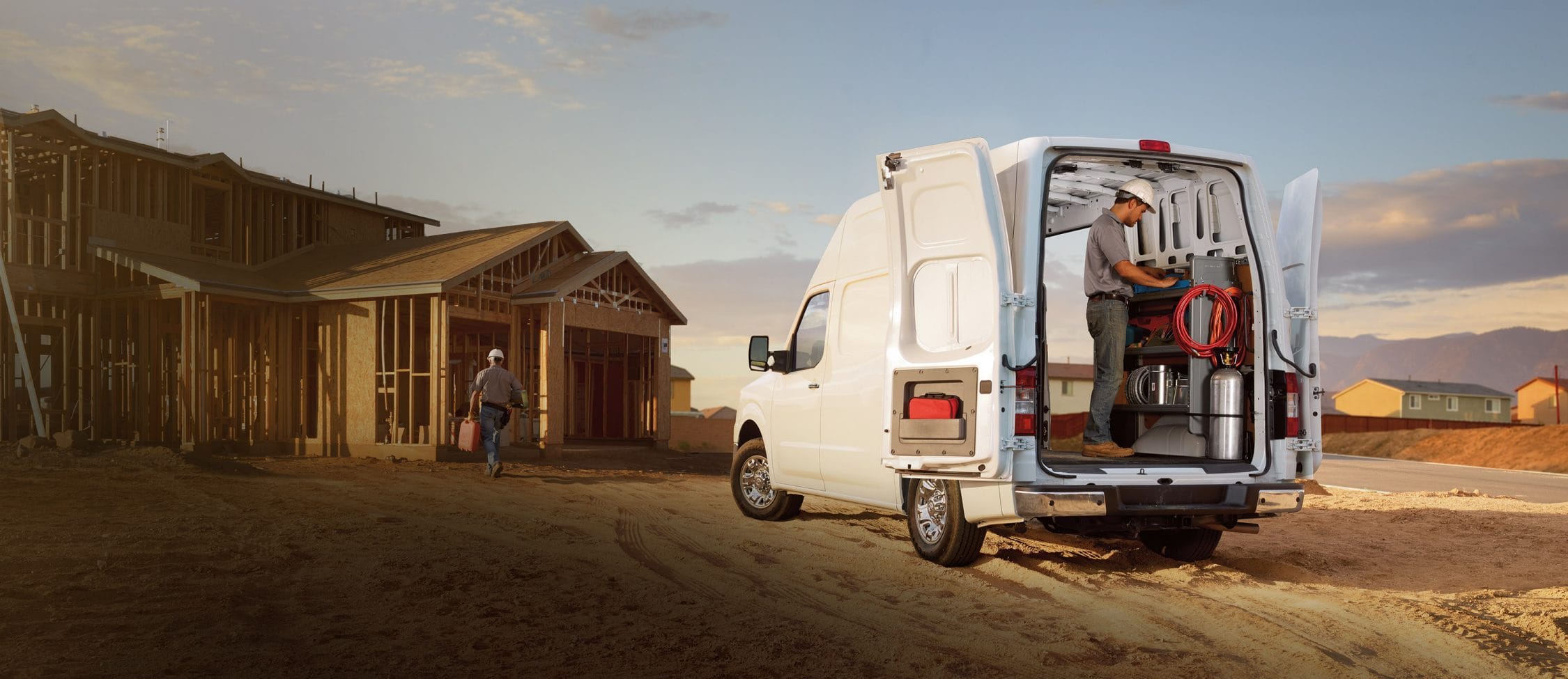 When purchasing commercial or fleet vehicles, AutoNation Nissan Pembroke Pines has an incredible line-up of vehicles and services to offer. Whether your business needs to move cargo or people, we've got vans, work trucks and commercial vehicles to fit your needs.
Each business has unique requirements for their fleet vehicles. But that's no problem because Nissan trucks and vans are as versatile as you need them to be. Plus, AutoNation Nissan Pembroke Pines works with customers to get their fleet vehicles configured to exact specifications prior to purchase and can even provide custom modifications that enhance performance and safety.
Nissan is known for its reliable and tough commercial vehicles. But since your drivers are out on the road getting the job done, they may as well look good - and represent your business well when doing it. AutoNation Nissan Pembroke Pines inventory has got all those aspects covered.
Nissan Frontier®
If your fleet needs a rugged, economical passenger vehicle with room in the back for gear or cargo, look no further than the Nissan Frontier. King cab or crew cab, it's the perfect vehicle for light and medium duty jobs. 4-cylinder and 6-cylinder options offer great fuel economy and well-designed interiors keep your drivers safe and efficient while on the road. Exterior options include spray-in bedliner, bed rail caps and splash guards to enhance look and performance, while inside, you can add a rearview monitor and sonar system, enhanced sound system, dual zone automatic A/C and other features that will make your workers say, "nice ride!"
Nissan Titan®
When light or medium duty won't fit the bill, step up to the Nissan Titan. This vehicle defines "work truck". Heavy loads and heavy towing meet their match with the Titan. But rugged doesn't have to mean rough. The Titan's design carries drivers and passengers in comfort. Available options like rear HVAC vents, electronic locking tailgate, rear utility bed step and leather wrapped steering wheel gets your crew to the job site with performance and style. But let's not forget about power. The Titan is now available with a Cummins 5.0-liter Turbo Diesel with 310 horsepower and 550 pound-feet of torque. Heavy loads and steep climbs go together with the Titan. 
Not in the market for trucks? AutoNation Nissan Pembroke Pines handles enclosed hauling of cargo and people with a complete line-up of cargo and passenger vans. 
The Nissan NV® Cargo
The Nissan NV Cargo van delivers a full-length, fully-boxed ladder frame with standard and high roof options to carry the heaviest loads securely. Available with 6-cylinder and 8-cylinder engines, the Nissan NV Cargo puts more cubic feet of cargo behind you and the power necessary to get it delivered no matter where you're headed.
The Nissan NV®200 Compact Cargo
For smaller loads, the NV200 Compact Cargo van is the perfect vehicle to add to your fleet. Available options include back door glass with interior rear view mirror, and NissanConnect -  offering security, hands-free entertainment, and keeping you connected to your Nissan wherever it is. With available Navigation, the system ensures your drivers get where their headed quickly and safely. Smaller loads don't require a lesser vehicle. The NV200 gets the job done just like the big boys. 
The Nissan NV® Passenger
When cargo consists of people rather than boxes, the Nissan NV Passenger van transports them safely and with style. Redefining the concept of a passenger van, the NV Passenger offers 324 seat configurations - yes, you read that right - enabling the van's 12-passenger capacity to handle any need. Six removable rear seats provide the perfect balance for people and gear. Plenty of power outlets and climate controls keep a busload of passengers charged up and comfortable. Under the hood, V6 and V8 options provide the fuel efficiency and power you need to get your people where they need to be. And available NissanConnect with Navigation Package gets them there happy and efficiently.
Why AutoNation [Dealership Name]
Not only is AutoNation Nissan Pembroke Pines inventory stocked with the finest in commercial and fleet vehicles, special Nissan cash back offers and exclusive AutoNation savings makes us the perfect place (and now the perfect time) to upgrade your company vehicles.
Call to schedule a test drive and talk with one of our Commercial Vehicle Representatives. Learn more about the vehicles and pre-configured or custom modifications that can be made. One visit and you'll find out for yourself why AutoNation Nissan Pembroke Pines is the right choice for your fleet and commercial vehicle needs.