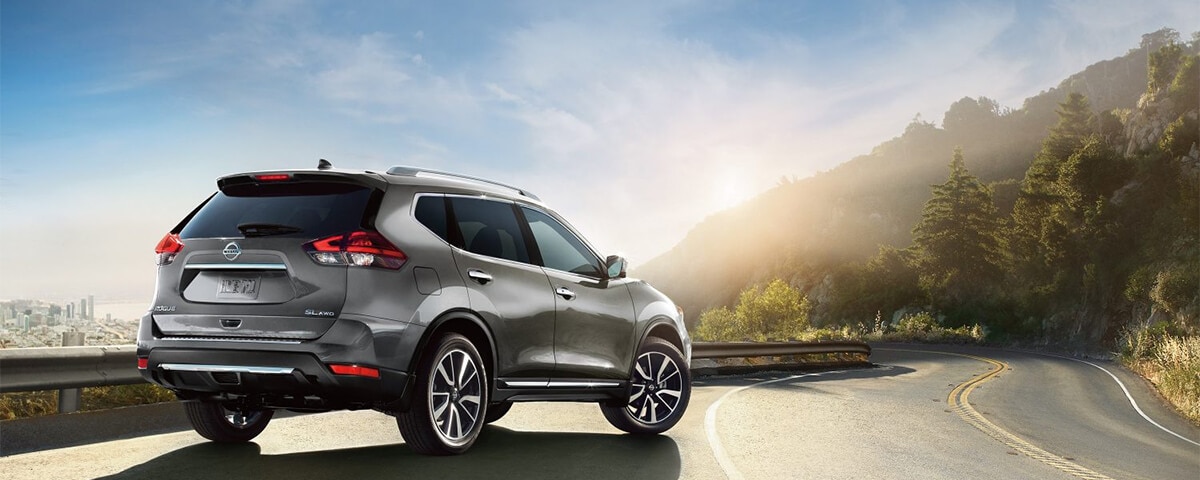 What Does the Nissan New Vehicle Limited Warranty Cover?
Every New Nissan Vehicle is protected by Basic Coverage (bumper-to-bumper) for 3 years or 36,000 miles and by Powertrain Coverage for 6 years or 60,000 miles, whichever occurs first. These warranties protect you from material and workmanship issues from the factory. Your new Nissan vehicle is also covered by a 5 year and unlimited mileage corrosion warranty, and a 10 year and unlimited mileage seat belt warranty. Some general exclusions to this warranty's coverage include:
Failure to operate the vehicle in accordance with the Owner's Manual.
Racing and competitive driving.
Theft, vandalism, fire, or flooding.
Accident, collision, being towed.
Normal wear and tear, including dings, dents, chips, or scratches.
Repairs made by anyone other than an Authorized Nissan dealer.
Damage or failures due to alteration or modification.
Lack of proper maintenance services as outlined in your Owner's Manual.
Repairs covered by these warranties are completed at no charge for parts and labor. To receive warranty covered repairs for your vehicle, you must bring it to an authorized Nissan dealer. If your vehicle is immobilized due to a warranty issue, the cost of towing is covered as well. Do you have questions or wish to schedule an appointment? Contact our service department today!
Basic Coverage
3 Years/ 36,000 Miles
Roadside Assistance
Corrosion Warranty
5 Years/ Unlimited Miles
Powertrain Coverage
6 Years/ 60,000 Miles
Certified Pre-Owned Limited Warranty
7 Years/ 100,000 Miles
Seat Belt Warranty
10 Years/ Unlimited Miles
Is My New Nissan Limited Warranty Transferable?
Nissan's New Vehicle Limited Warranty, and other warranties provided from the factory are transferable should you sell your vehicle before the coverage expires.
Nissan Certified Pre-Owned Warranty Coverage
The Nissan Certified Pre-Owned Limited Warranty provides coverage for 7 years or 100,000 miles (whichever comes first) from your vehicle's original in-service date. Over 600 components are covered, including the following:
Engine: Cylinder heads and block and all internal parts, rocker covers and oil pan, valvetrain and front cover, timing chain and tensioner, oil pump and fuel pump, fuel injectors, intake and exhaust manifolds and turbocharger, flywheel, seals, and gaskets.
Transmission and Transfer Case: Case and all internal parts, torque converter and converter housing, automatic transmission control module, transfer case and all internal parts, seals and gaskets, and electronic transmission controls.
Drivetrain: Drive shafts, final drive housing and all internal parts, propeller shafts, universal joints, bearings, seals, and gaskets.
Deductible: Repairs covered under this Warranty are subject to a deductible of $50 per visit.
Replacement Parts: Replacement of any part will be made with a new or remanufactured replacement part manufactured by or for Nissan for use on Nissan vehicles. If a part is not available from Nissan, Nissan may authorize an outside sourced part of like kind and quality to be used in the repair.
Nissan Roadside Assistance
All new Nissan vehicles are covered by 24 hour roadside assistance year-round. Coverage duration matches the Limited Warranty and provides protection for 3 years or 36,000 miles from your new vehicle's purchase date. With Nissan's Roadside Assistance Benefits, you can rest easy knowing that Nissan has you covered should the following occur:
Mechanical Breakdown
Flat Tire
Accident/Collision (One-way tow, loaner vehicle not included)
Dead Battery
Emergency Fuel Delivery (Up to 5 fuel deliveries within a calendar year)
Lock-out service
Need Roadside Assistance? Call 1-800-225-2476 and provide your name, location, and Nissan's VIN to receive warranty services. The VIN (Vehicle Identification Number) can be found on a plate affixed to the upper dashboard on the driver's side, or on your vehicle registration and insurance paperwork.